Brighten Up Your Space
We share three different ways to rejuvenate your space with our uplifting flowers
Behind The Scenes With Obellery
We chat to contemporary jewellery studio co-founders Belinda & Hugo about the design inspirations behind their brand.
Wild Style Bouquets
Explore our collection of wild-inspired florals and find the perfect bunch
Autumn Ambience
Celebrate Mid-Autumn Festival with our autumnal inspired blooms
Create a Calming Sanctuary
Boost your mood by adding a floral touch to your daily self care rituals
Serene Blooms
We chat with Nikita Ramchandani about yoga, minimalist interiors and all things floral.
Bouquets for Every Occasion
Explore our collection of wild-inspired florals and find the perfect bunch
Wild At Heart
We've replaced our plastic and paper packaging with reusable fabric and canvas bags. Get a Floristry tote with every bouquet order.
Weekly Wilderness
Receive a weekly delivery of fresh flowers to your home or office with our subscription service
Bed Side Blues
Freshen up your bedroom in cool and calming shades of blue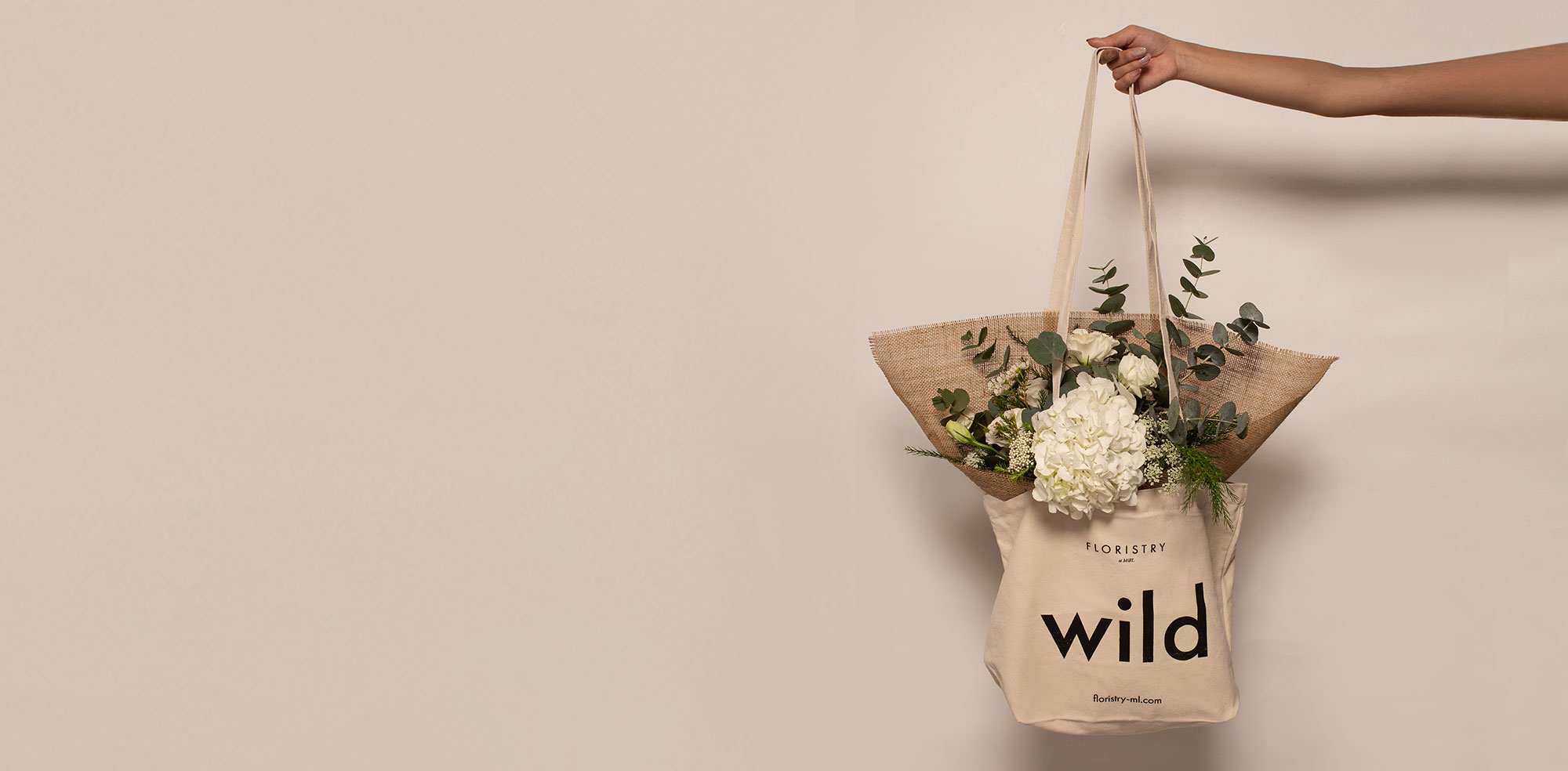 Mother's Moon
Inspired by the female energy of moon, our Mother's Moon bouquet is perfect for Mother's Day.
Mother's Day Edit
Celebrate all the strong women in your life with our exclusive Mother's Moon Flowers
To Have & To Hold
Discover our new collection of bridal flowers and table decor to give any wedding a touch of the wild.
True Romance
Deep reds, plush purple and pretty pinks, our Valentines edit of bouquets, flowers jars
and candles has everything you need for a loved-up Valentines Day.
Floral Styling
With our backgrounds in design, art direction and window display paired with our contemporary aesthetic, we can help reimagine your venue, space or set for any occasion or shoot.
Super Naturals
Our natural room sprays are hand blended in our studio using only essential oils.
Spritz around your home for an instant refresh.
Just Picked
Pretty peach, plush purple and deep red, discover our selection of wild-style bouquets and flower jars.
"I hold no preferences among flowers, so long as they are wild, free, spontaneous"
Edward Abbey